Super Strong Block NdFeB Magnet for Wind Power Stations
Product Detail
Product Tags
Dimensions: 50mm Length x 30mm Width x 12mm Thick
Material: NdFeB
Grade: N38EH
Magnetization Direction: Along the thickness
Br: 1.22-1.29 T
Hcb: ≥ 907 kA/m, ≥ 11.4 kOe
Hcj: ≥ 2388 kA/m, ≥ 30 kOe
(BH)max: 287-318 kJ/m3, 36-40 MGOe
Max Operating Temp: 200 °C
Certificate: RoHS, REACH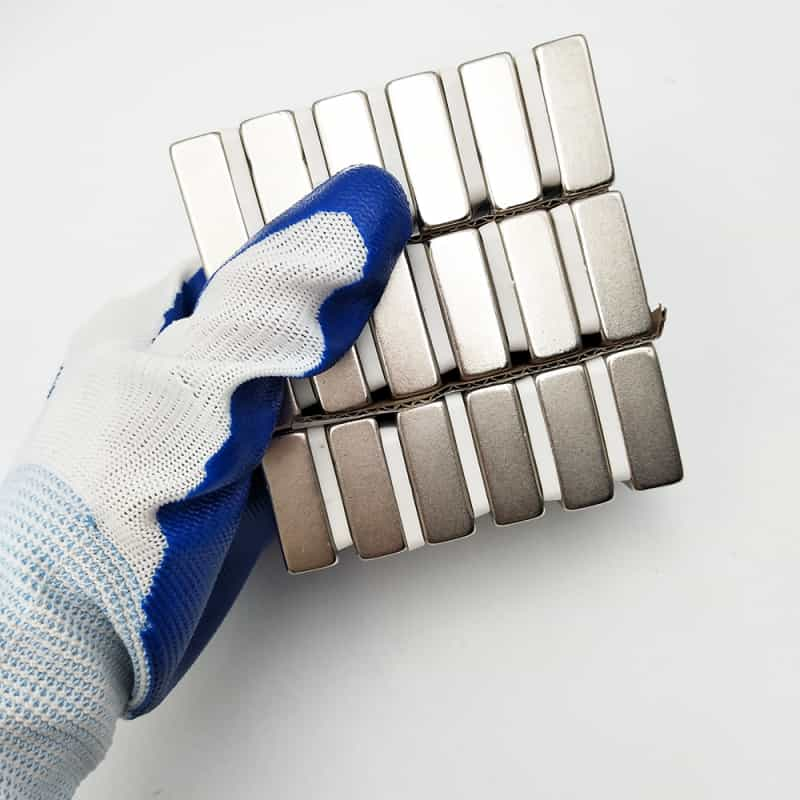 The N38EH NdFeB magnet has excellent temperature resistance, the highest working temperature can reach 200 ℃.
Large permanent magnet wind turbines typically use thousands of neodymium magnets. Each rotor contains many magnets. Wind turbines usually operate in the wilderness and are subjected to high temperatures and cold. At the same time, motor losses cause motor temperatures to rise. NdFeB magnets of EH-series can work at high temperatures.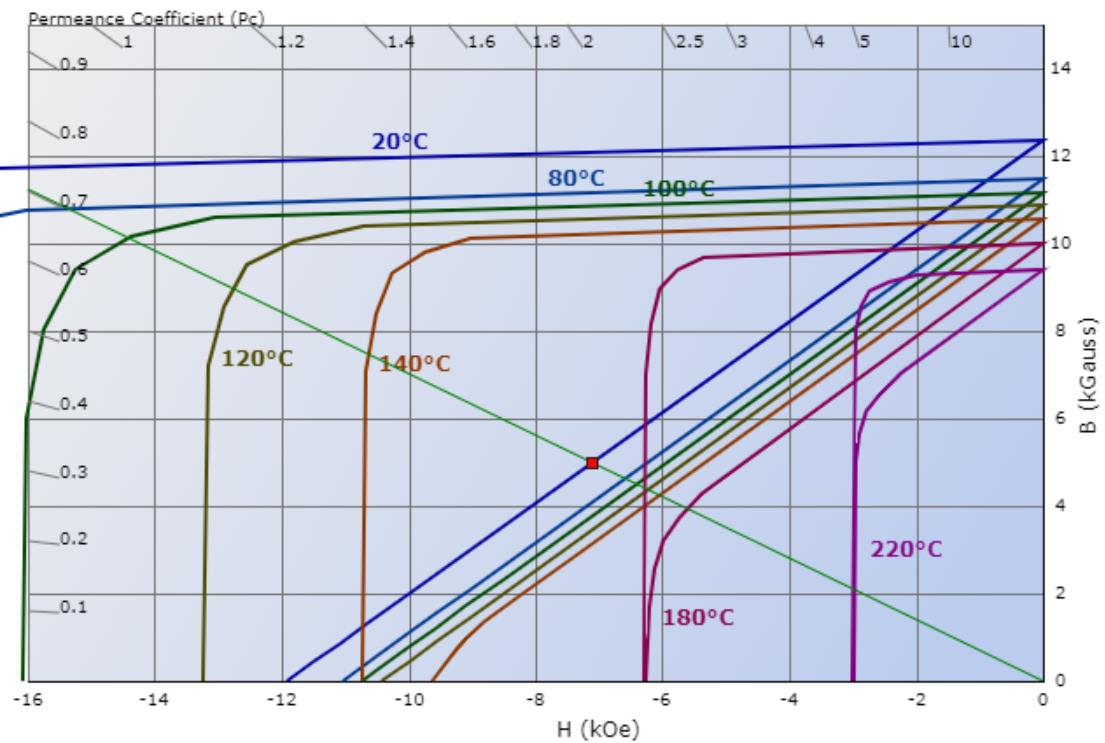 Demagnetization Curves for N38EH Neodymium Magnet
Material

Neodymium Magnet

Size

L50 x W30 x T12 mm or as per customers' request

Shape

Block / customized

Grade

N38EH / Customized

Coating

NiCuNi, Nickel (or Zn, Gold, Silver, Epoxy,Chemical Nickel, etc)

Size Tolerance

± 0.02mm - ± 0.05mm

Magnetization Direction

Thru Thickness 12mm

Max. Working
Temperature

200°C
Block Neodymium Magnet Advantages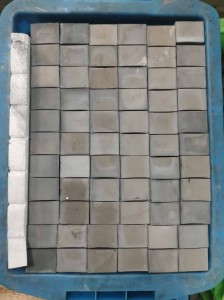 1.Material
The performance parameters of sintered NdFeB magnets mainly have three key magnetic properties including remanence (Br), coercivity (Hcb, Hcj ), and maximum energy product (BHmax). Their magnetic fields have a very high intensity, they are very resistant to demagnetization, and a very high-energy product.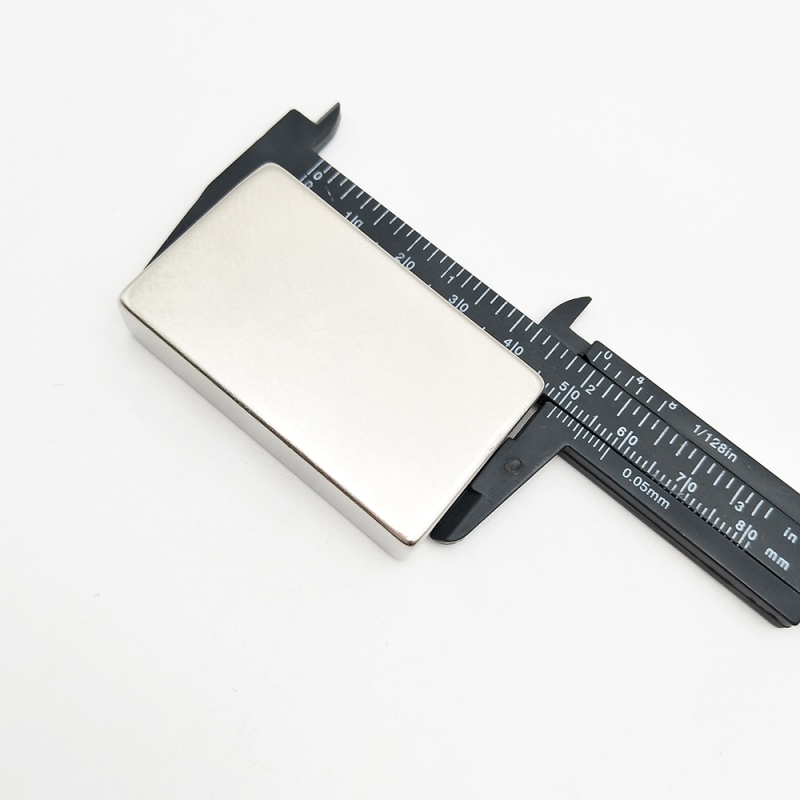 2.World's most precise tolerance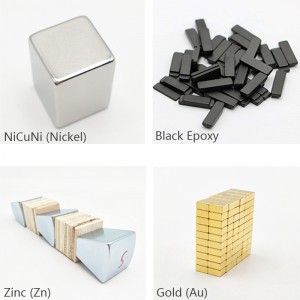 3.Coating / Plating
Options: Nickel (NiCuNi), Zinc (Zn), Black Epoxy, Rubber, Gold, Silver, etc.
The nickel plating is actually triple plating of nickel-copper-nickel. The combined thickness totals 15-21μm.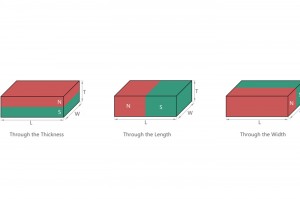 4.Magnetic Direction: Thru Thickness
Block magnets are defined by three dimensions: Length, Width and Thickness.
The regular magnetic direction of block magnet are magnetized through the length, width, or thickness.
Packing & Shipping
We can provide anti-magnetic packaging for air or express shipments, and standard export cartons for ocean or train shipments.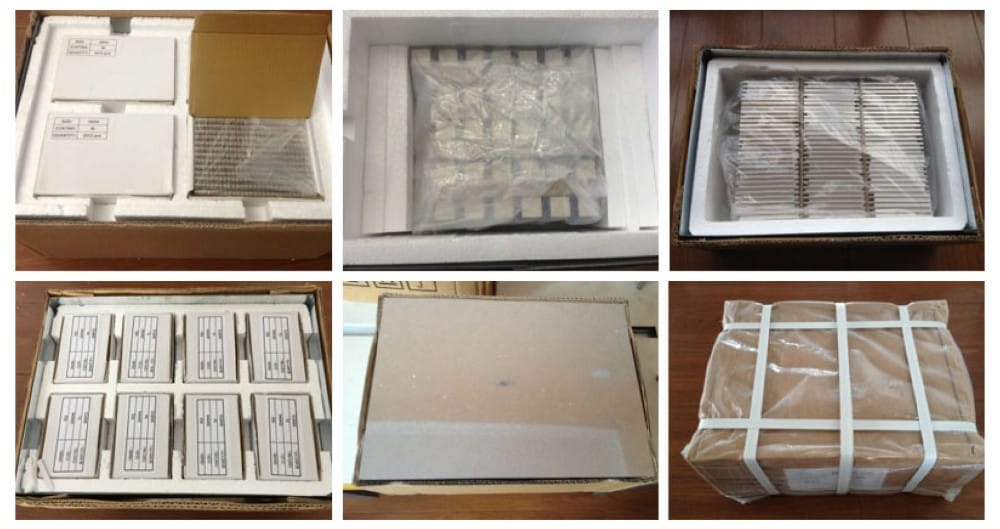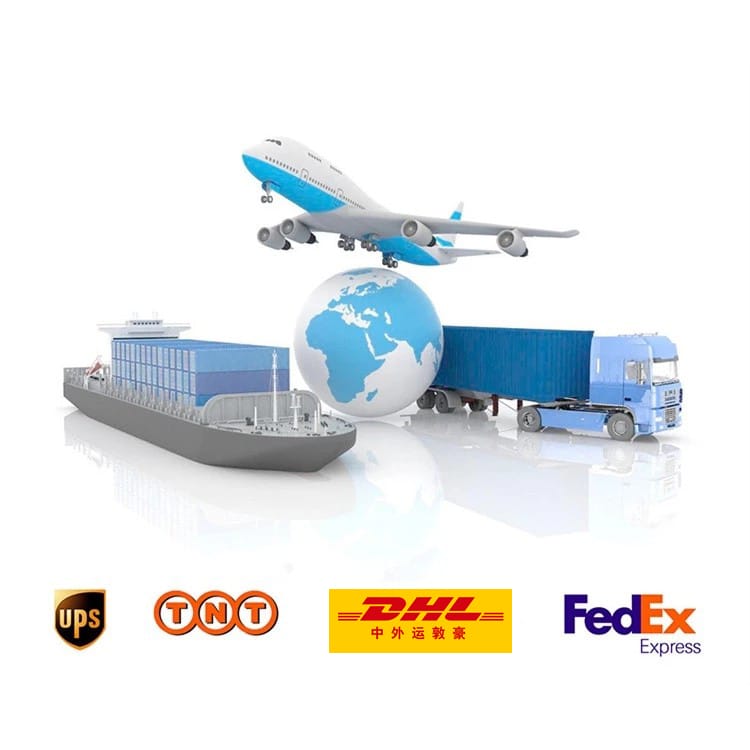 ---
---
Write your message here and send it to us