N45 High Quality Cylinder Neodymium Magnet
Product Detail
Product Tags
Size: 4mm Dia. x 10mm thick
Material: Neodymium iron boron
Grade: N45
Magnetized Direction: Axially
Br:1.32-1.37T
Hcb:≥ 836 kA/m, ≥ 10.5 kOe
Hcj: ≥ 955 kA/m, ≥ 12 kOe
(BH)max: 342-359 kJ/m3, 43-45 MGOe
Max Operating Temp: 80 °C
Certificate: RoHS, REACH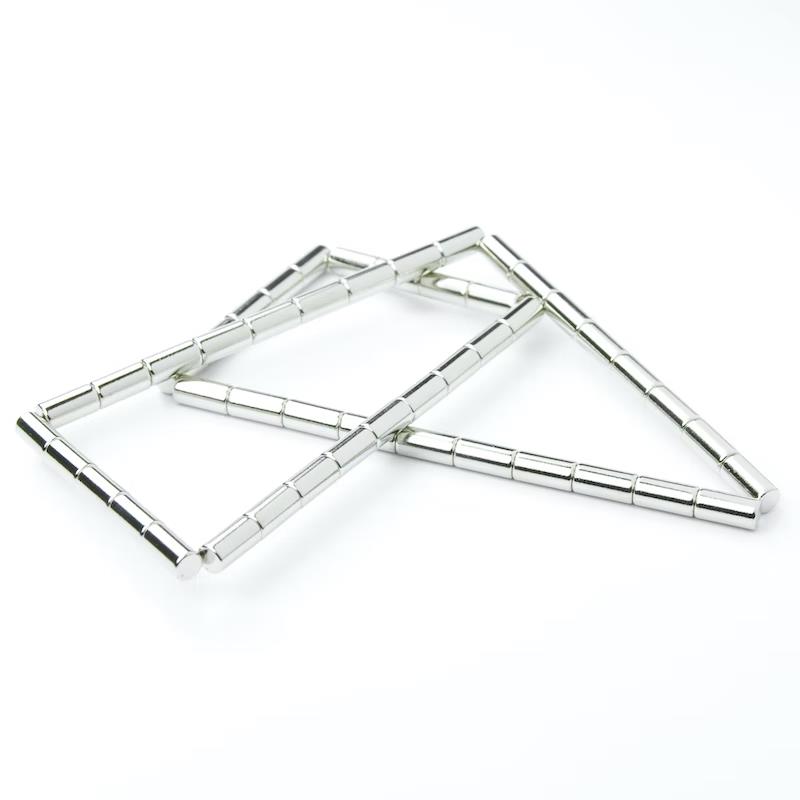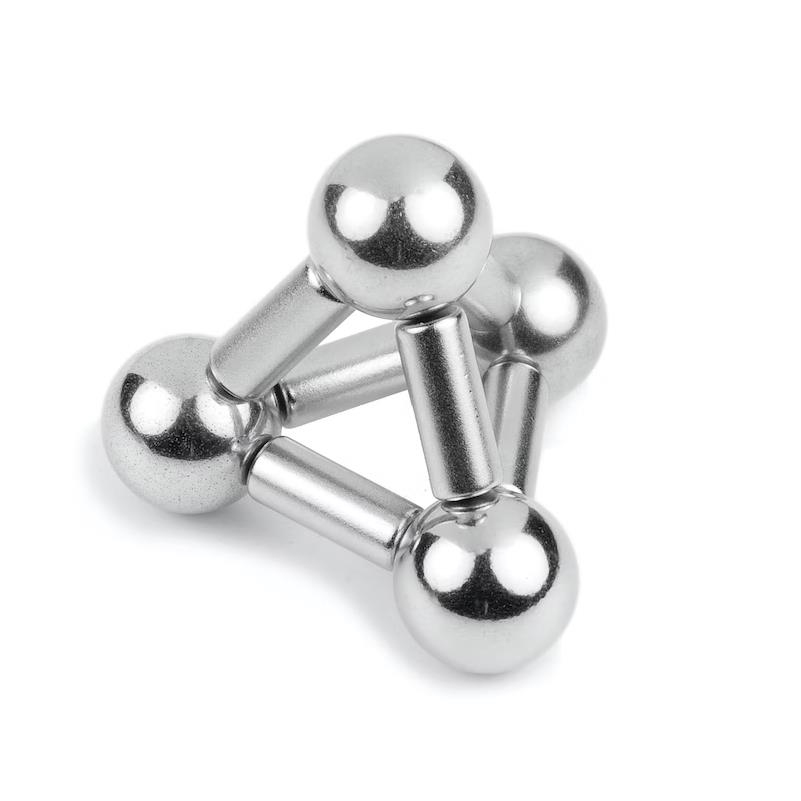 Rod / Bar magnets have a classic cylindrical design. Their diameter is generally smaller than their height, or the same diameter and height. We can produce strong neodymium cylinder magnets of different heights and diameters, which achieve very high adhesive forces even at small sizes.
Material

Neodymium Magnet

Size

D4 x10 mm or Customized

Shape

Cylinder / Customized

Performance

N45 or N35-N55; N35M-52M;N38H-52H;20SH-50SH;30UH-45UH;30EH-38EH;30AH-35AH)

Plating

NiCuNi / Customized

Tolerance

± 0.02mm - ± 0.05mm

Magnetized Direction

Axial Magnetized / Diametrally Magnetized

Max. Operating
Temperature

80°C (176°F)
Cylinder Neodymium Magnet Advantages
1.Material
Sintered NdFeB permanent magnets are smelted by an airflow mill and have a high coercive force and high magnetic energy, with a maximum magnetic energy product (BHmax) more than 10 times higher than a Ferrite magnet.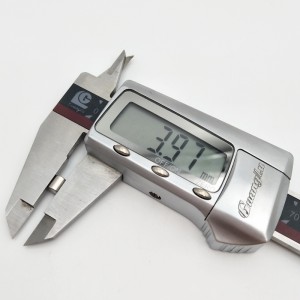 2.World's most precise tolerance
±0.01mm~±0.05mm or as per customers' request.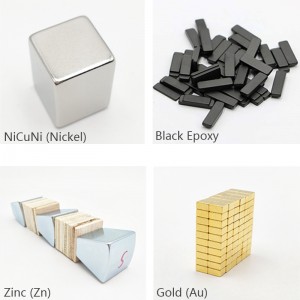 3.Coating / Plating
Our nickel-plated magnets are triple-plated with layers of nickel, copper, and nickel again. This triple coating makes our magnets much more durable than the more common single nickel-plated magnets.
Other options for coating are Zn, Epoxy, Silver, Gold, and Chemical nickel-plating.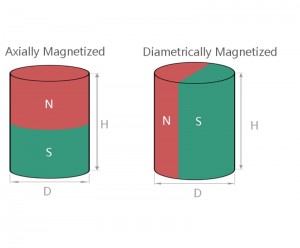 4.Magnetic Direction: Axial
Axially magnetized cylindrical magnets have their maximum pull force at the ends of the magnet. Diametrically magnetized cylindrical magnets have their maximum pull force at the curved surface of the magnet.
Packing & Shipping
Our products can by Sea,Air, Express, Train, etc.
We have long-term cooperative professional forwarder, which can provide safe, fast and cost-effective transportation methods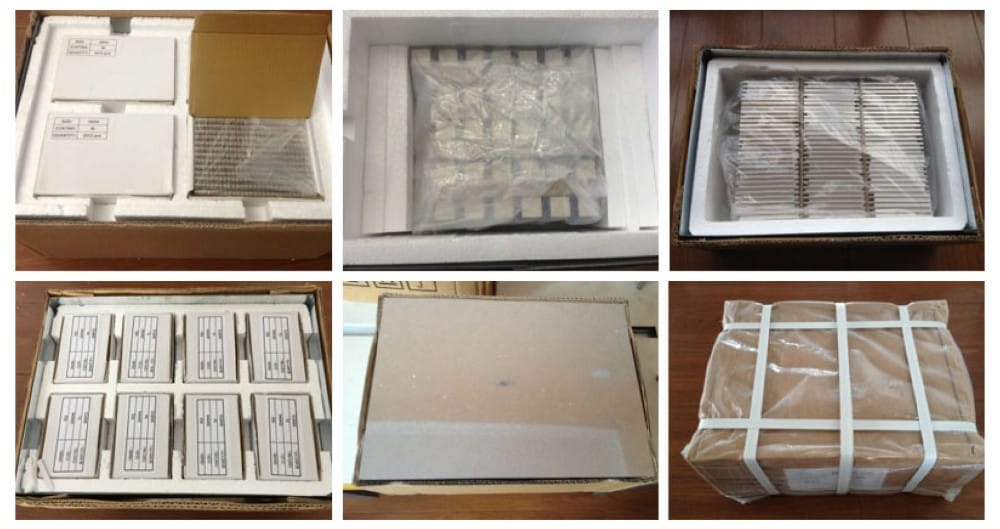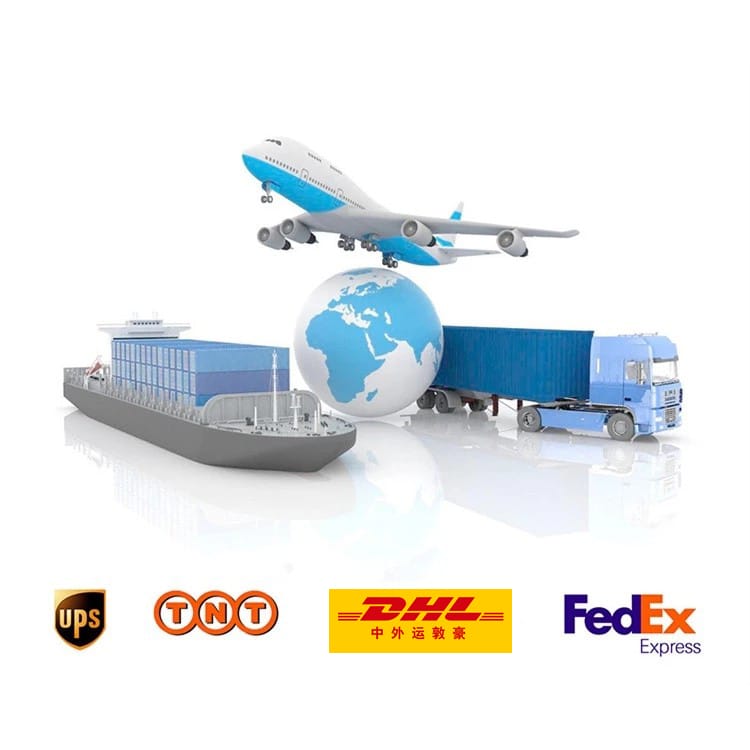 ---
---
Write your message here and send it to us