Custom Cylinder Neodymium Magnet NdFeB magnetic Bar
Product Detail
Product Tags
Dimensions: 10mm Dia. x 40mm thick
Material: NdFeB
Grade: N52
Magnetization Direction: Axial
Br:1.42-1.48T
Hcb:≥ 836 kA/m, ≥ 10.5 kOe
Hcj: ≥ 876 kA/m, ≥ 11 kOe
(BH)max: 389-422 kJ/m3, 49-52 MGOe
Max Operating Temp: 80 °C
Certificate: RoHS, REACH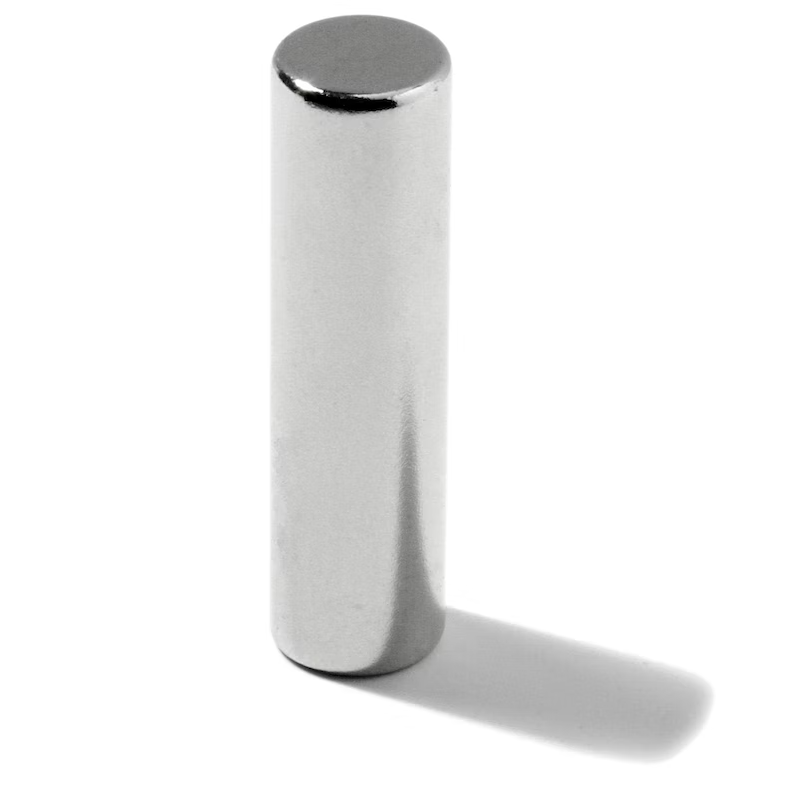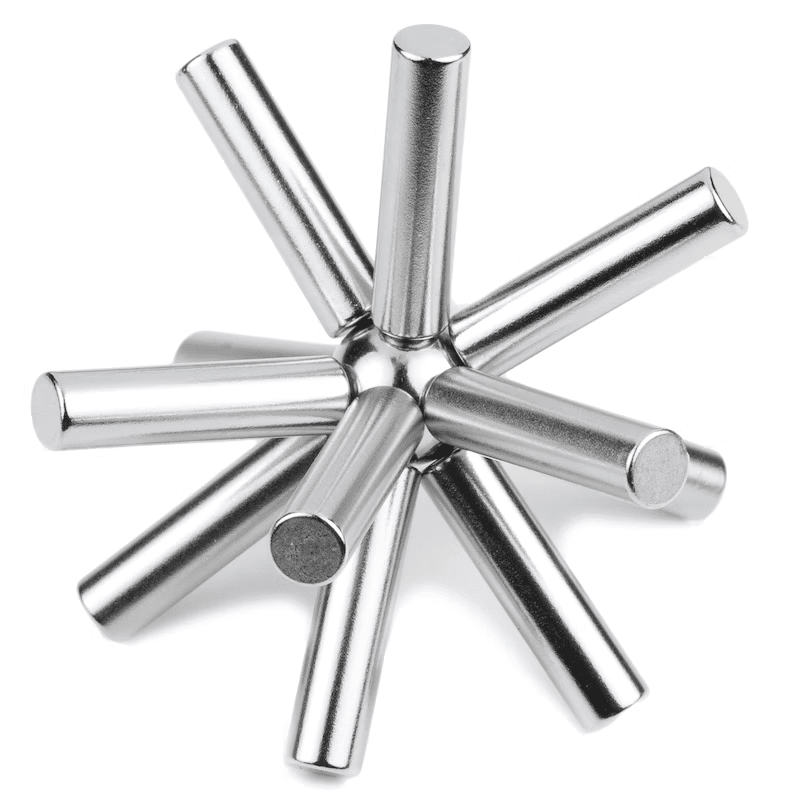 Neodymium Cylindrical Magnets have been commonly used in modern technology industries such as medical devices, magnetic switches, smart phones, computers, air conditioners, automobiles, generators and transformers, and other industrial equipment.
Material

Neodymium Magnet

Size

D10 x40 mm or as per customers' request

Shape

Cylinder / Customized

Performance

N52 or N35-N55; N35M-52M;N38H-52H;20SH-50SH;30UH-45UH;30EH-38EH;30AH-35AH)

Coating

NiCuNi / Customized

Size Tolerance

± 0.02mm - ± 0.05mm

Magnetization Direction

Axial Magnetized / Diametrally Magnetized

Max. Working
Temperature

80°C (176°F)
Cylinder Neodymium Magnet Advantages
1.Material
Rare earth magnets are currently the strongest type of permanent magnets made, and produce significantly stronger magnetic fields than other types such as Ferrite magnets, SmCo magnets, or AlNiCo magnets.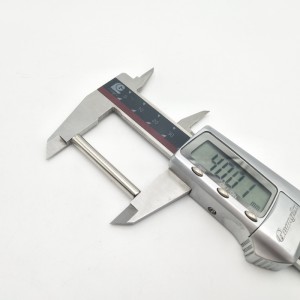 2.World's most precise tolerance
Our magnets are available with tolerances ranging from ±0.01mm to ±0.05mm, we can use special techniques to meet your precise dimensional requirements.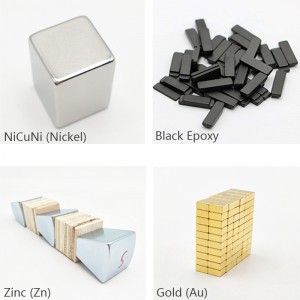 3.Coating / Plating
Options of Coating: Nickel (NiCuNi), Zinc, Black Epoxy, Rubber, Gold, Silver, etc.
We have our own electroplating factory, which supports the customization of various coatings and meets the environmental protection standards.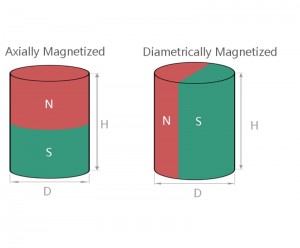 4.Magnetic Direction: Axial
The magnetization direction of the magnet has been determined during pressing. The magnetization direction of the finished product cannot be changed. Please be sure to confirm the required magnetization direction.
Packing & Shipping
Our regular product packaging is shown in the following picture, which can be adjusted according to the different products and shipping methods.
If you need shims, N/S pole markings, or other special needs, please contact us.
Delivery:
Door to door delivery.
Trade term: DDP, DDU, CIF, FOB, EXW, etc..
Channel: Air, express, sea, train, truck, etc..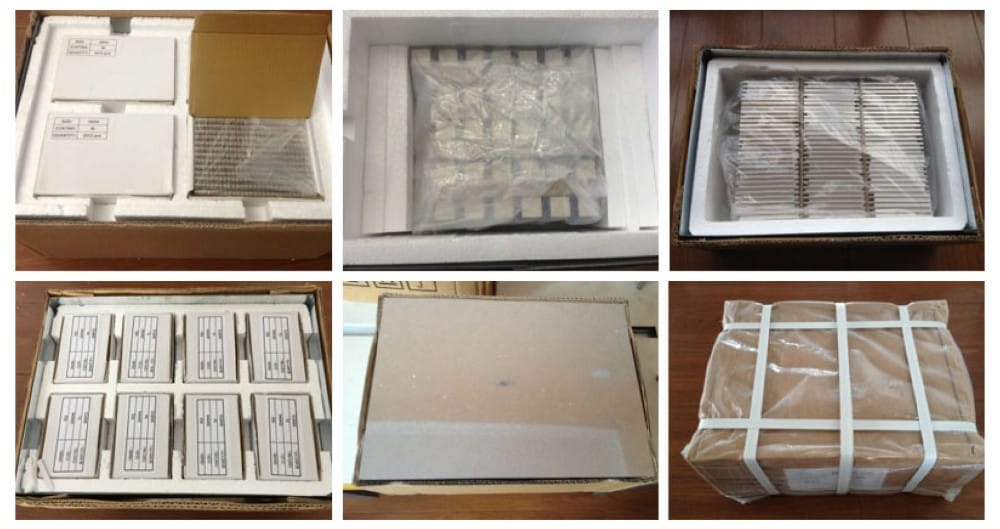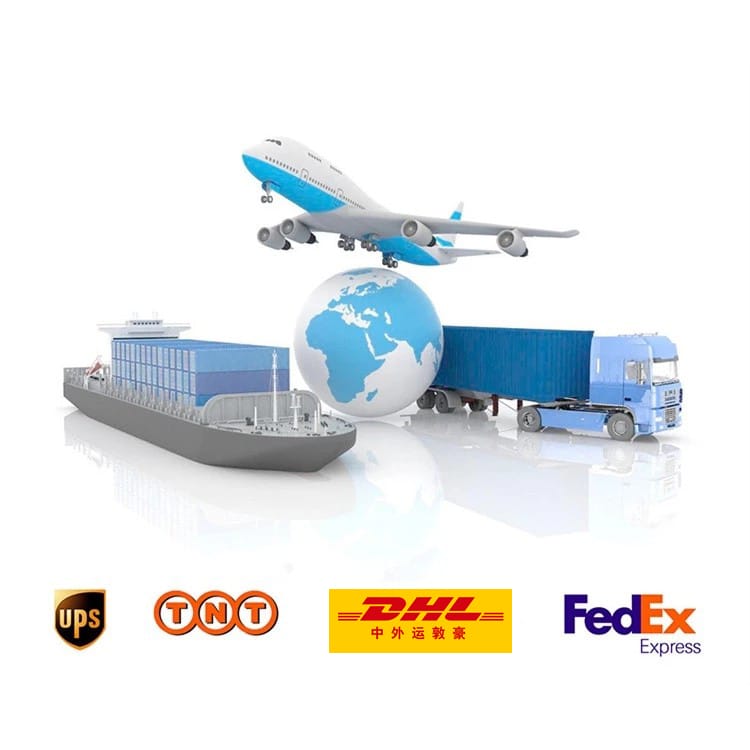 ---
---
Write your message here and send it to us