High Permeability Ferrite Magnetic Alloy Iron Powder Cores
Product Detail
Product Tags
Iron Powder Core is a soft ferromagnetic material based on pure iron or carbonyl iron powder; mixed with binding material and pressed to form. The surface is coated with insulation material. The iron powder core has a high magnetic flux density (14000Gs), so it will not be saturated under a high magnetic field. It has a very good DC superimposed characteristic.
Alloy Powder Cores are soft ferromagnetic cores made from ferrous alloy powders, after insulating, mixed, and pressed with an in-organic binder then annealed at high temperature. Alloy Powder Core materials are pressed with an inorganic binder, so there is no thermal aging. Alloy Powder Cores have distributed air gap cores that are primarily used in power inductor applications, such as switched-mode power supply (SMPS) output filters, differential inductors, boost inductors, buck inductors, and flyback transformers. Alloy Powder Core materials are high resistivity, low hysteresis and eddy current losses, and excellent inductance stability under both DC and AC conditions.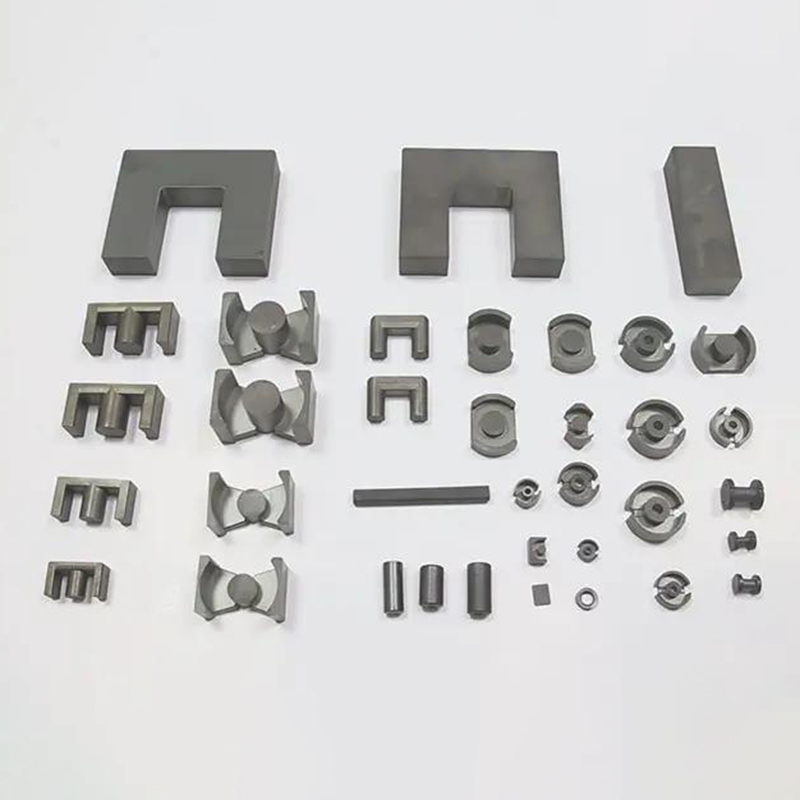 These Powder Cores are available in a variety of shapes, including toroid, E/EQ/HC, U-shaped, block, and more. Also, it can be customized according to your requirements.
The main types of Cores: Sendust Cores, Si-Fe Cores, Nanocrystalline Cores, Mn-Zn Ferrite Cores, Ni-Zn Ferrite Cores, Iron Powder Cores, etc.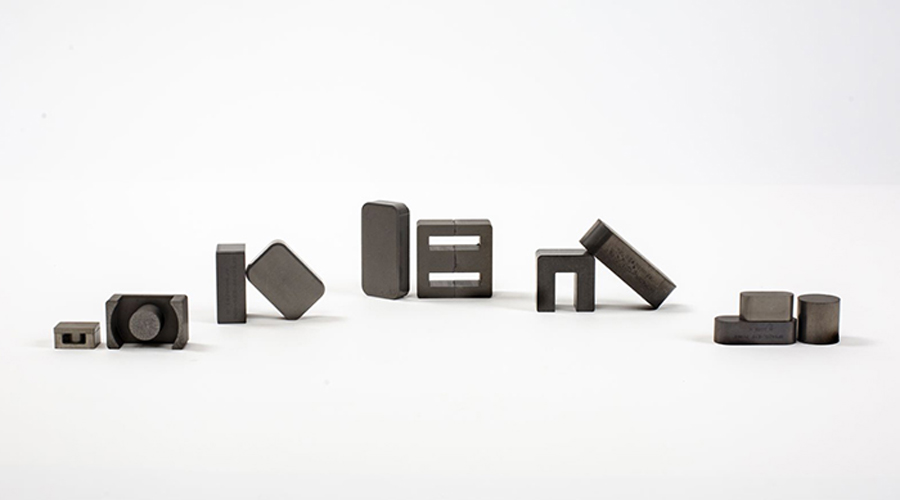 Applications
These cores are widely used in computers, telecommunication equipment, consumer electronics such as TV, VTR, and audio sets, industrial automation equipment, and various kinds of electronic instruments, etc.
For example: Products in Automotive
On-board Charger
*Nanocrystalline Coils
*Nanocrystalline EMC Filters
*Nanocrystalline Isolation Transformer
*Amorphous Powder Core/Coil for Power
*Factor Correction
*Nanocrystalline Wireless Charging Isolators
Motors
*Amorphous Power Generators
*Nanocrystalline for Motor Bearing
*NdFeB/ Ferrite Motor Drive
*NdFeB/ Ferrite for Window Lift, Mirror,
*Wiper Motors, & more
*Resolvers, Rotors, Stators
Battery
*Nanocrystalline EMC Filters
*Nanocrystalline Cores &
*Amorphous Coils
*Soft Magnetic Alloys Choke Coil
Sensors
*Permanent Magnets Steering Position Sensors
*Permanent Magnets for Brake Sensors
*Permanent Magnets A/C Sensors
*NdFeB for Entertainments Systems
*Injected Molded Magnets in Actuators,
*Pumps & more
Converters
*Amorphous Inductor & Coils
*Nanocrystalline for Push-pull Converters
*Soft Magnetic Alloys Chock Coil
*Soft Magnetic Alloys Core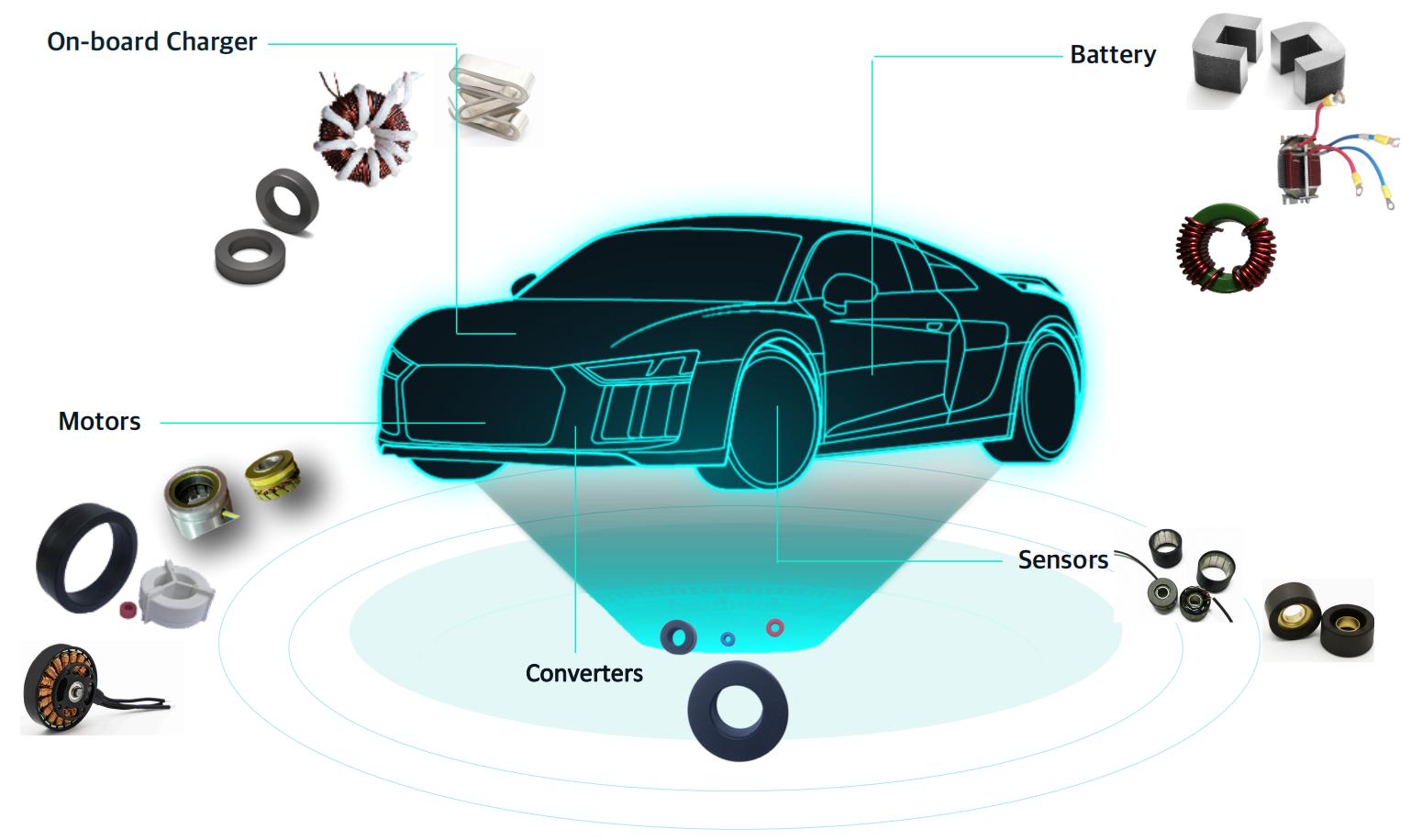 ---
---
Write your message here and send it to us