Custom Semicircular NdFeB Neodymium Magnet
Product Detail
Product Tags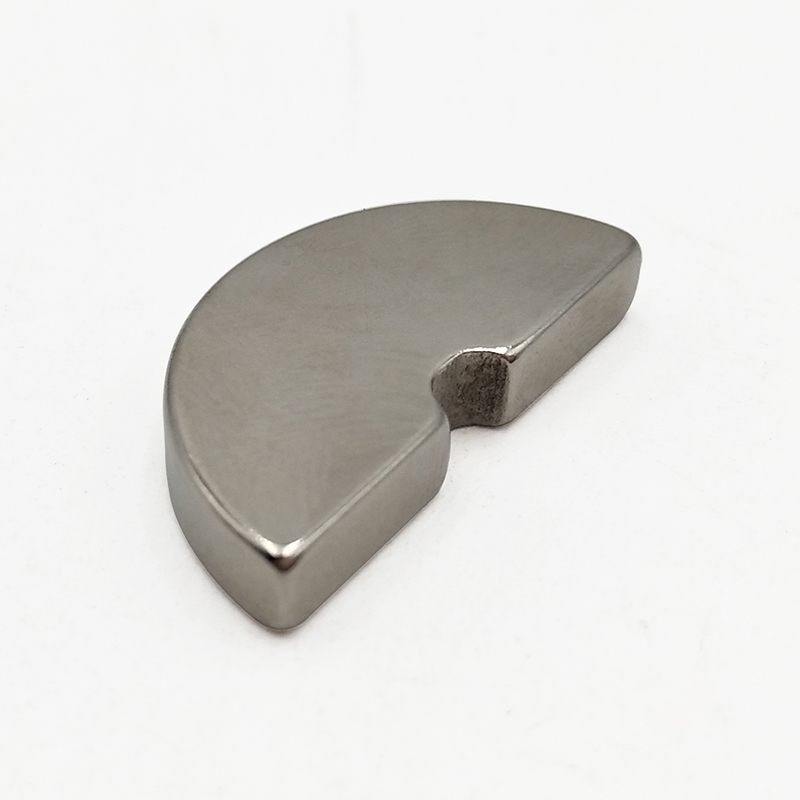 Custom magnets come in different sizes and shapes that can be customized to fit specific purposes. The strength of a magnet also varies, depending on its composition and size. Among the strongest magnets available in the market is the neodymium magnet, also known as a rare-earth magnet. It is composed of neodymium, iron, and boron, making it strong and durable compared to other magnet types.
One particular type of neodymium magnet that has been gaining popularity lately is the semicircular neodymium magnet. Semicircular magnets have a flat edge and a curved edge forming a semicircular shape that can be customized to fit specific applications like motor systems, sensors, and speakers.
Semicircle neodymium magnets have specific strengths and limitations that make them ideal for particular applications. Before you incorporate them into your custom magnet design, analyze the application to determine the right size and strength of the semicircle magnet.
Advantages of semicircular neodymium magnet
1.Increased power and stability
Semicircle neodymium magnets are much stronger and more stable compared to other magnet types with a weaker magnetic field. The flat edge of the semicircle magnet allows it to produce a stable and uniform magnetic field that helps it stick to metal surfaces more firmly.
Besides, the semicircular shape of the magnet provides a larger magnet surface area that can hold more weight, making it ideal for applications that require stronger magnetic forces.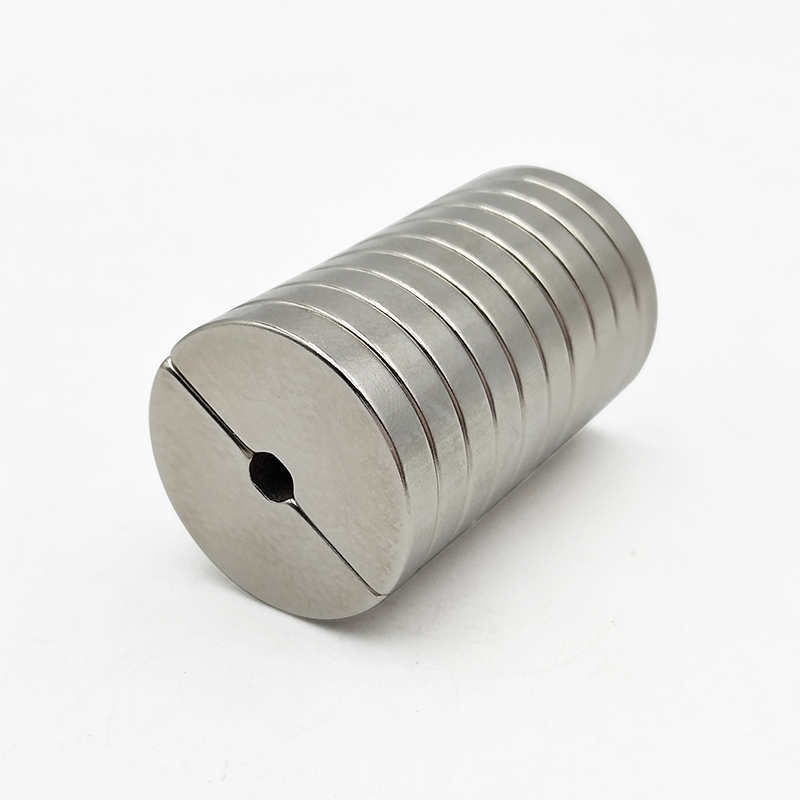 2. Enhanced functionality
The semicircle shape of the magnet creates a perfect fit for many applications that require a specific size and shape. The unique design of the semicircle magnet also allows for a more customized approach to using the magnet in different applications, giving a more efficient and functional output.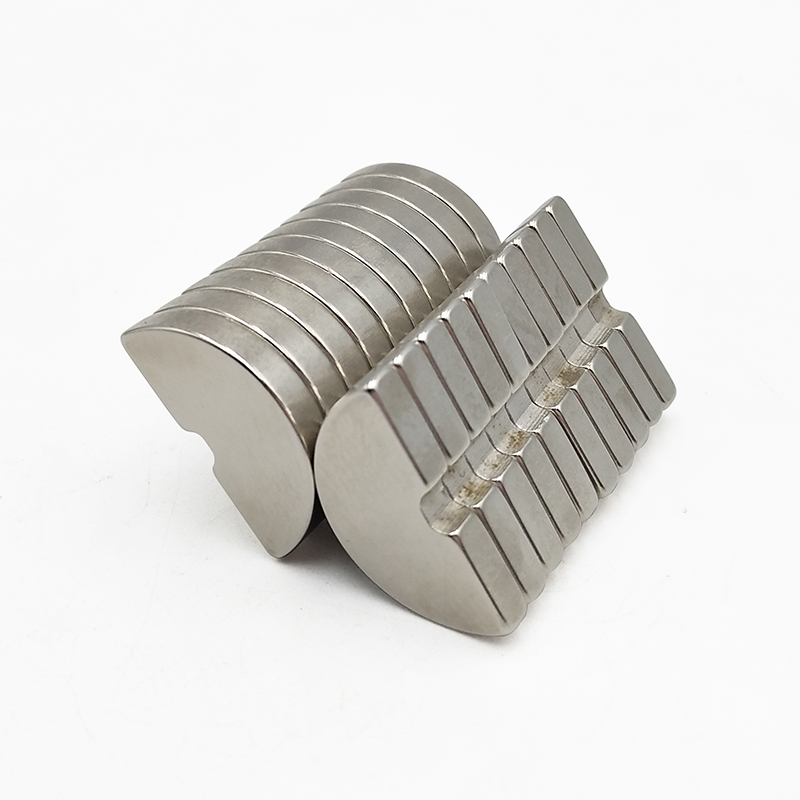 3. Versatility
Semicircle neodymium magnets are versatile and can be used in different applications like clamping, holding, and lifting. They can be customized to fit various shapes and sizes to provide maximum functionality in any application.
---
---
Write your message here and send it to us